Açıklama
Açıklama
Kurumsal Kimlik Baskıları
we can produce colorfull Letterhead envelope
We can print any amount of Letterhead envelopes. It can be 1 or 1000 pieces.
letterhead envelope is the name given to the envelopes that companies use in their corporate business.
Diplomat envelopes; It is used in corporate correspondence, in the company and in the sending of the companies to their customers.
The main function of this product is to add value to the brand and increase the trust in the brand in this way by creating a corporate image.
There are two types of diplomat envelopes; one of them is a windowed diplomat envelope with recipient information on it, and the other is a windowless diplomat envelope, on which recipient information can be written or affixed with a label. Diplomat envelopes with windows are generally preferred for envelopes that will be sent by post / cargo.
There is adhesive silicone on the ear part of diplomat envelope, you can stick the ear of the envelope when you remove the thin paper on it.
You can quickly place your diplomat envelope orders from our place of residence with our company. In this way, you do not have to go to the printing house and pay exorbitant prices whenever you need it. Orders placed online by our company will be printed as soon as possible and sent to your address with free shipping.
Things to consider before ordering diplomat envelope
Including your company's logo, address, and phone number on diplomat envelopes allows your customers to contact you easily.
While preparing your design, you should take care to work in a format suitable for printing. Therefore, remember that you can use ready made diplomat envelope templates free of charge while preparing your design.
You should not forget that one-sided printing will be made on envelopes. It is not possible to print on the back and the ears.
When determining the number of print colors, you should consider the number of colors used in your logo.
The brand of the envelope is Oyal, the brand information is written inside and in the ear.
Important: It is recommended that you do not make your design printed on the entire floor. As stated in the templates, you must leave 11 mm free space in the design from above.
When you work on the whole printed design, the result will be given in the example below.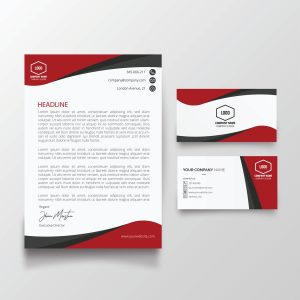 more information abouth this product
https://en.wikipedia.org/wiki/Envelope
more information abouth this product from us : https://www.umutipek.com/letterhead-envelopes/
Değerlendirmeler (0)
Letterhead envelope
we can print Letterhead envelope we can produce colorfull Letterhead envelope We can print any amount of Letterhead envelopes. It can be 1 or 1000 pieces.
Returns & Delivery
Returns and Exchanges
There are a few important things to keep in mind when returning a product you purchased.You can return unwanted items by post within 7 working days of receipt of your goods.
You have 14 calendar days to return an item from the date you received it.
Only items that have been purchased directly from Us.
Please ensure that the item you are returning is repackaged with all elements.
Ship your item back to Us
Firstly Print and return this Returns Form to: 30 South Park Avenue, San Francisco, CA 94108, USA Please remember to ensure that the item you are returning is repackaged with all elements.
For more information, view our full Returns and Exchanges information.